LOST IN THE FOG: OPERATING WITH OUTDATED NONPROFIT GOVERNANCE DOCUMENTS
August 2, 2019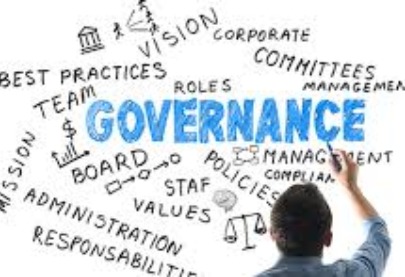 BY: Wesley E. Harrington, CAE
Imagine that you are a leader of a nonprofit organization and you're faced with a difficult and daunting challenge. You want to do your best for the organization but you're not sure which direction to take. To use a sailing analogy, you're lost in the fog. What do you do? For starters, you refer to the organization's nonprofit governance documents: These are truly the compass for your journey and decision-making.

The primary goal of any nonprofit organization is to advance, advocate, or pursue a cause central to the organization's existence and mission. These guiding principles must be carefully crafted and reflected in dynamic leadership governance documents. These documents serve as the basis of all appropriate actions for the entity.

The five (5) key documents that every nonprofit organization needs in order to legally and effectively govern its operation are:

1. ARTICLES OF INCORPORATION
2. IRS NONPROFIT TAX DETERMINATION LETTER
3. ORGANIZATION BYLAWS
5. BOARD GOVERNANCE MANUAL
4. OPERATING PROCEDURES AND POLICIES MANUAL

Over time, many organizations change their mission and purpose without updating their governing documents. Similarly, many organizations develop governance practices and policies that do not comply with their original governing documents. This dynamic creates uncertainties and inconsistencies within the leadership in addressing the challenges before them.

Are your organization's governing documents current and reflective of what your organization really espouses? Do you regularly and routinely review and refer to these documents in your decision-making process? If you aren't sure, then you need to do the following:
Encourage compliance and currency by conducting regular, annual reviews of the governing documents of your organization;

Review your organization's Bylaws and operating procedures annually and revise or amend as necessary;

Refer to your non-profit bylaws before electing additional officers or directors, creating additional committees, adopting amendments, etc.;
Include your Bylaws in any new director orientation program, and in an annual Board of Director training session;
After every Board meeting, review the minutes of that meeting against your Bylaws and Operating Policy Manual to make certain that the organization is functioning consistent with these important governing documents;
Notify all stakeholders (i.e., Board members, professional staff, key committee leaders and members, etc.

) of any new changes to your governance documents.
Diligence on the part of the leaders of a nonprofit organization in keeping your governance documents relevant and current can ensure a steady hand and safe passage through the fog of challenges that confront nonprofit organizations daily.